FAMILY SUPERIOR ROOM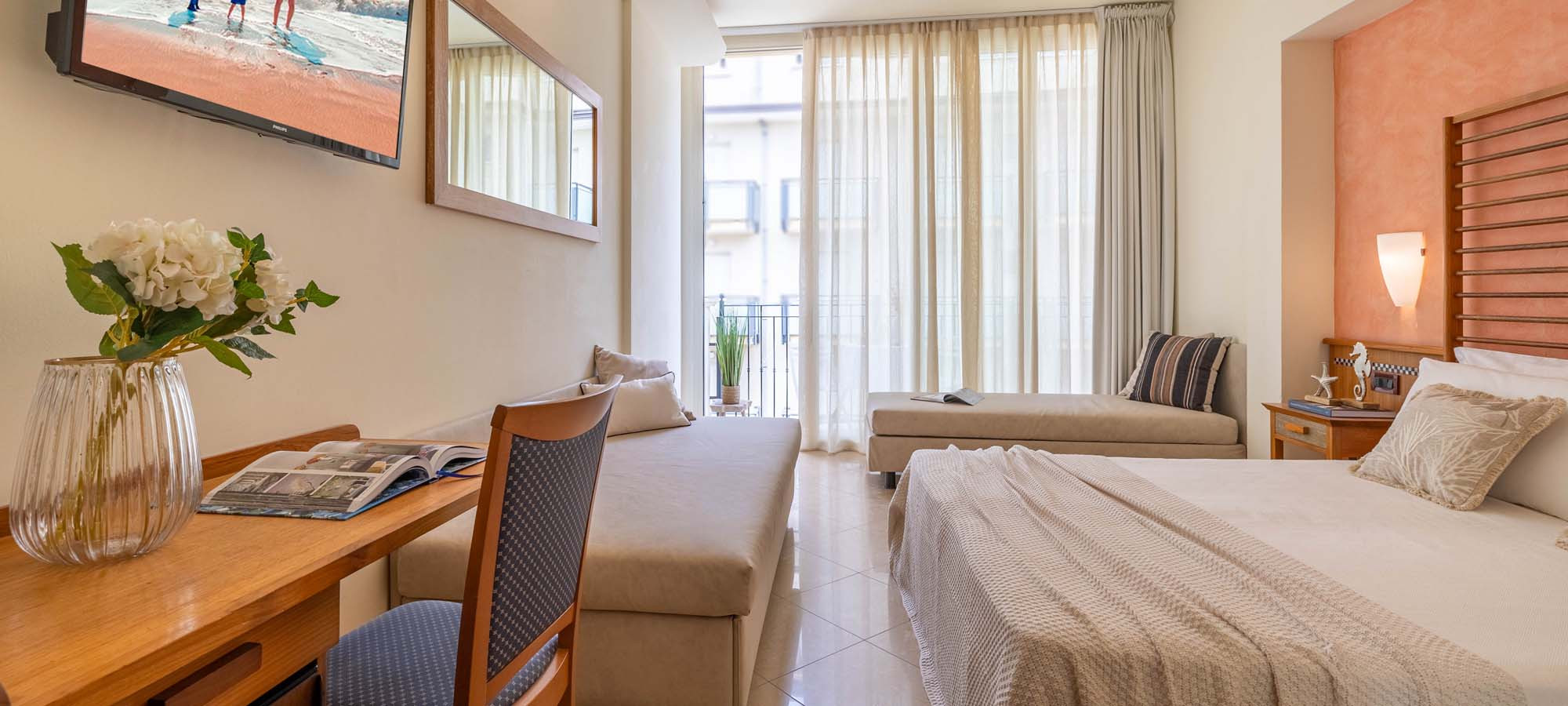 Let yourself be embraced by a clean, cosy and comfortable room.
If you're travelling with your family and are looking for the right room for your needs, we have just the thing for you: the Family Superior. It features a comfortable double bed and two single beds, one of which becomes a bunk bed for larger families!